Steve Hart was born in Harrisburg, Pennsylvania in 1947, and shortly thereafter, moved to suburban Washington, D.C.
While growing up, he enjoyed harvesting the passion of taking objects apart and rebuilding, or creating anew. He often speaks of hiking in the woods and creek adventures. Building boats and tree houses were his specialty. Not knowing at this time in his life that he would come to respect and enjoy artistic expression, he would watch his mother paint, which she did as a hobby, and marvel at her work. Watching art being created was truly a silent inspiration that he would embrace later.
Out of High School and before his college years Steve enlisted in the military, spending his last year of service engaged in the Vietnam conflict, confronting the issues, both militarily and socially, that plagued, and at the same time, energized his generation.
Shortly after his military obligations were satisfied he enrolled as a student at the University of Maryland where he received a bachelor of Arts degree in 1975 and a Masters of Fine Arts degree in 1980. At this time, he was married with a young family. Soon thereafter, they moved to Lighthouse Point, Florida, where they presently live.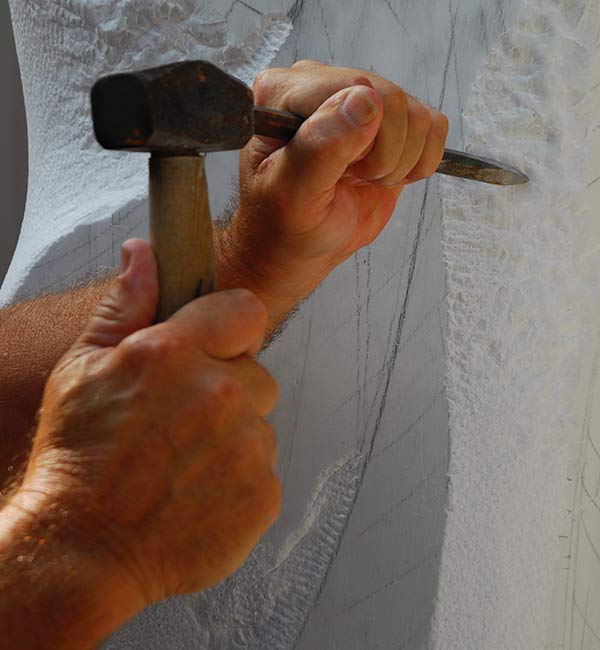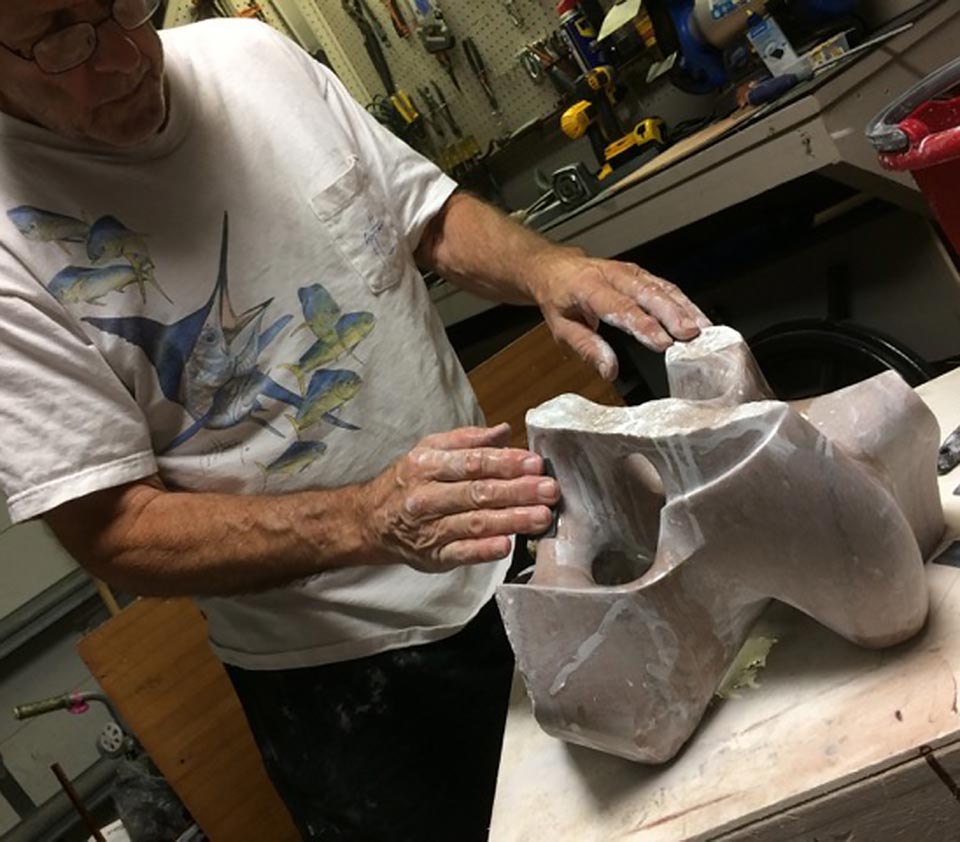 As a self-taught carpenter with a young family to provide for his joy in creating was directed toward home construction, and in 1984 he established the company Home Art Construction, Inc. 
He learned that the basic properties of a three dimensional form, (size, volume, proportion) whether it is a sculpture or a home, are similar in that relationships develop between their individual parts, providing a purpose for their being. He feels that, his approach to sculpting, there is also a glaring difference between the two. That difference, he believes, is the difference freedom provides.
Hence, the transition from sculpting to home design and build satisfied his creative need. The functionalism of home building provided for his family, while his need to sculpt was maintained, if only in the background, as free time allowed.
He is no longer building homes, but instead, is focused on the freedom sculpting provides.  He is enjoying what was always enticing to him, that of the sounds of steel on steel and steel on stone. Forms change, the sound hasn't.